Living DNA November Update
Throughout November & December, a number of improvements are being made to your Living DNA portal. These changes have been designed to make the portal easier to use for everyone. Different people will be updated in phased rollouts, at first not all features will be live for everyone, but within the next few weeks they will be.
Read article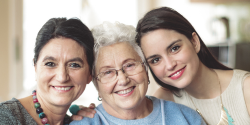 DNA Matching Open Beta - Be Part of It Today
Family Networks allows you to discover genetic relatives and draw new connections in your family research. It works by comparing your DNA to other people in the database that have also chosen to be part of the DNA matching service. All you have to do is opt in!
Read article