Explore your DNA upgrade store to discover world-leading detail about you
Unlock additional DNA reports in your own custom-built store and upgrade your results to uncover further ancestry and wellbeing insights
Log in to upgrade
What type of DNA upgrades do we offer?
Ancestry taster
Explore a high-level overview of your ancestry at a continental level. Uncover 8 worldwide regions across your global ancestry and take the first steps in discovering more about your DNA.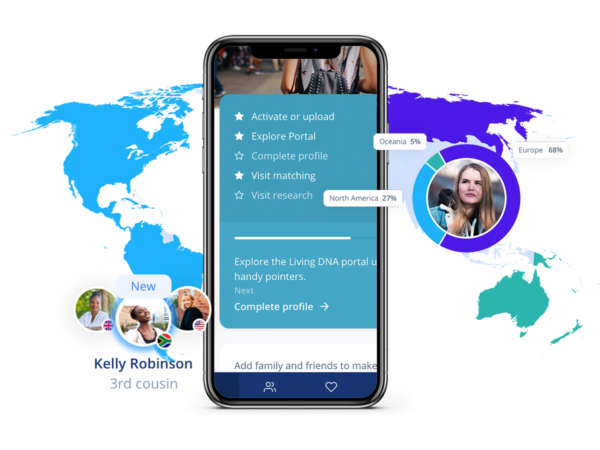 Recent ancestry upgrade
Explore the most detailed view of your recent ancestry uncovering the history of where your ancestry comes from within the last 500-1,000 years.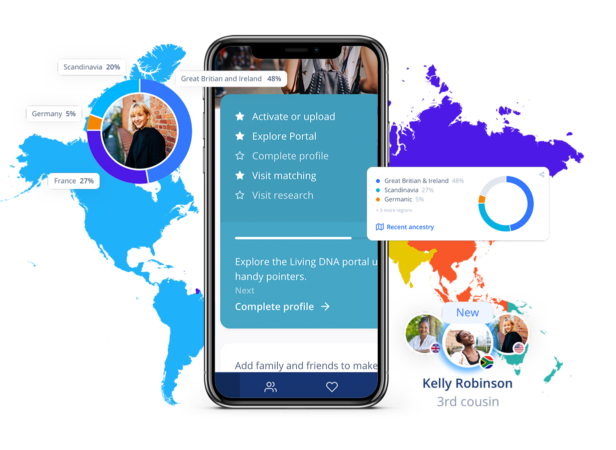 Full ancestry upgrade
For Starter Kit users
Explore a high-level detailed view of your recent ancestry and extended ancestry, including your maternal line and, if male, paternal line spanning tens of thousands of years.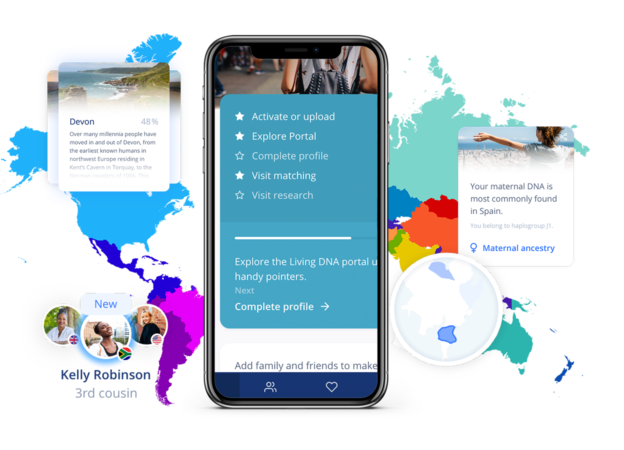 Wellbeing upgrade
See your body's genetic response to fitness and nutrition and discover reports and advice on diet intolerances, vitamin absorption levels, and muscle response. This upgrade is limited to Living DNA kit customers and uploaders whose original DNA provided tested for the majority of SNP markers required.