Join the Living DNA team, today
Are you someone who loves to self initiate, work in teams and always has other peoples' backs? If so, we should talk.
It's about who you are
At Living DNA, it's the willingness and attitude of each person that is the most important quality we value. Who you are and your approach to work is valued above your CV.
You'll discover that the team is built from a diverse range of experiences, but the part that unifies us allows solidness as we all work as one team standing side by side with our purpose of transforming lives.
Our culture
Anything is possible and everyone has the potential to deliver magic. When you are part of the Living DNA family you are an equal part in the whole, a whole that transforms society on a global level. Working hard and taking responsibility is something everyone develops here.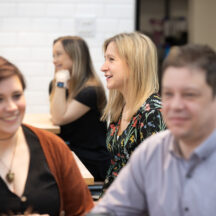 A note from our founders
It is an incredible joy to see each and every person at Living DNA grow, develop and become not only greater contributors to the whole of Living DNA but to the whole of society equally so. At a time in society where work ethics are vacant from most places, where the purpose is just words, it's a joy each day to see team members be part of a real purpose that is impacting people globally.