Living DNA Family Matching
Extend your history into the present with our matching feature 'Family Networks'. Discover DNA matches and receive regular match updates.
Family Networks
The Family Matching tool helps you to discover genetic relatives in our database. Your genetic relatives are determined by comparing your DNA against potential matches. Discover your DNA relatives by opting into Matching service.

Match list
The Family Networks match list provides you with a view of all users, part of the matching service, that are genetically related to you. From this list you can see the match degree, filter the list based on your search interest and your newest matches. You can also create sections to sort your matches based on your personal research criteria, adding and removing these with just a click of a button.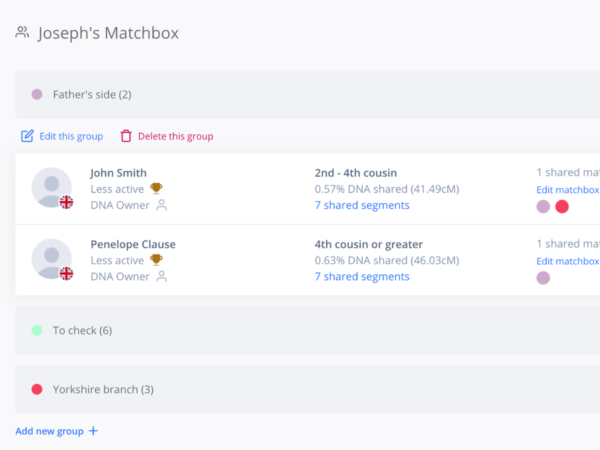 Chromosome Browser
The Living DNA Chromosome Browser is the newest feature to Family Matching. This was added in Summer 2023 this is free for any user who has purchased a Living DNA test or upgraded a raw data upload.
Chromosome Browser allows you to compare parts of your DNA you have in common with each of your matches. You can do this individually or add multiple matches and compare these altogether. You can view chromosome information in a table format as well download the segment data to use in further research and independent clustering tools.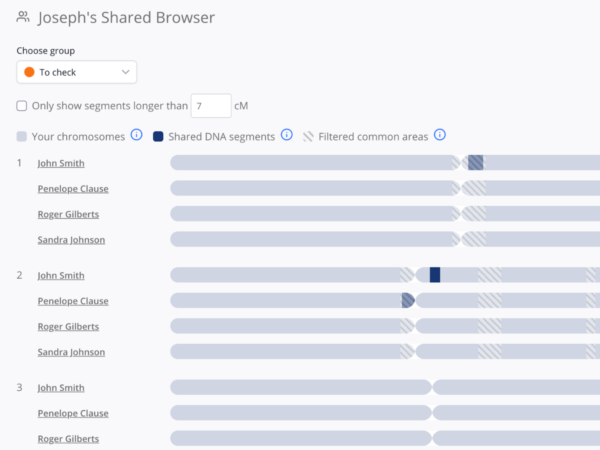 Shared Maps
Discover which regions you and your match have in common with the shared maps feature. Free to use for all users who have an autosomal breakdown on their test. You can view the percentage of DNA for each region you share with your match as well as the regions you do not have in common. This will support you in your research and help to identify how you are related to your matches.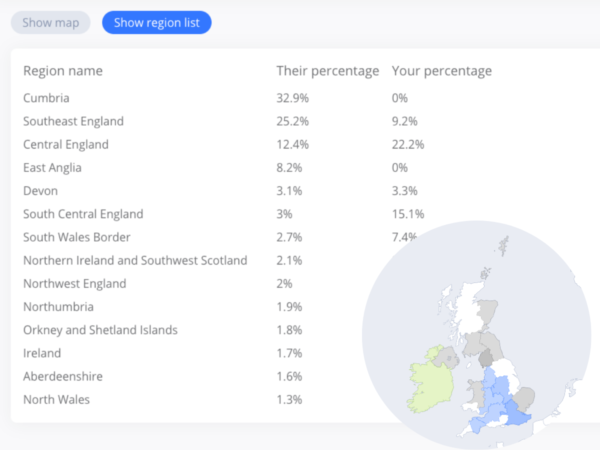 How long does it take to get matches?
We run our matching pipelines at least once a week. You should receive your matching within 10 days of opting in to family matching. You must be opted in to receive your matches.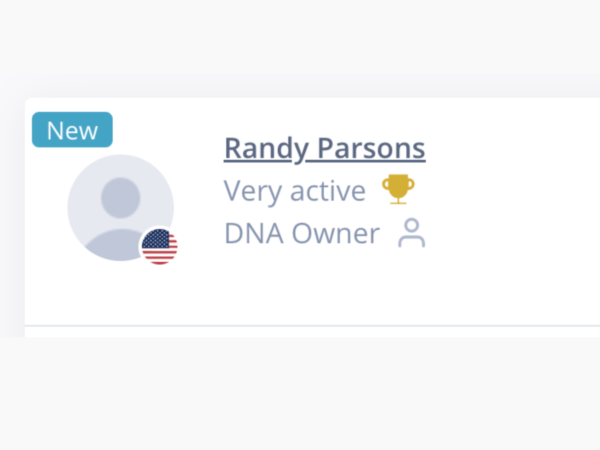 Worried about privacy
You can set your own display name within family matching, this can be different to your legal name. You can opt out of matching at any time within your profile settings.