The Living DNA team is excited to announce a major expansion of our ancestry report, unveiling 72 genetic population estimates in Africa. Our ancestry product now offers five times the detail in Africa of any other DNA test on the market.
Our team has researched DNA from across Africa to deliver the world's most advanced product for people with African ancestry. This is an incredible step forward for Living DNA's precision breakdowns and we hope it will assist users around the world in researching their ancestry.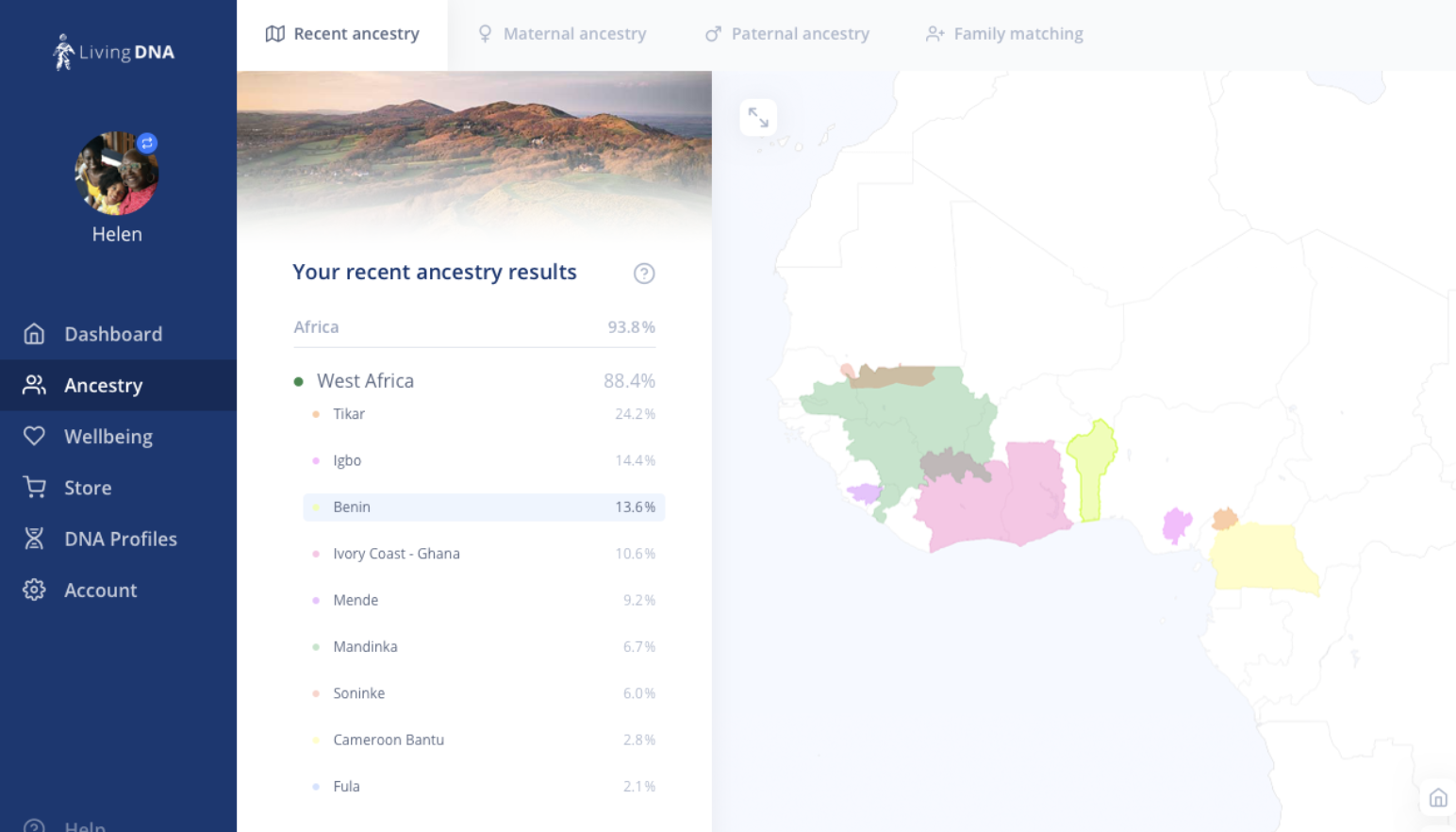 How to receive this update - If you are new to Living DNA

If you haven't purchased one of our DNA kits before and are interested in this product update offering, then there are a few ways you can get involved.
PURCHASE Head to https://livingdna.com/kit/ancestry-dna-test and purchase one of our full ancestry kits which will provide you with a high-level report of both your recent and ancient ancestry which will include the African ancestry update if more than 5% African ancestry is detected from your sample.

UPLOAD AND UPGRADE If you have tested with another DNA company, you can upload your raw data to us at https://livingdna.com/uk/free-dna-upload. You would need to then purchase an autosomal upgrade via the store in your user portal which will allow you to see the full version of your ancestry that includes the new African ancestry breakdown for users with greater than 5% African ancestry detected.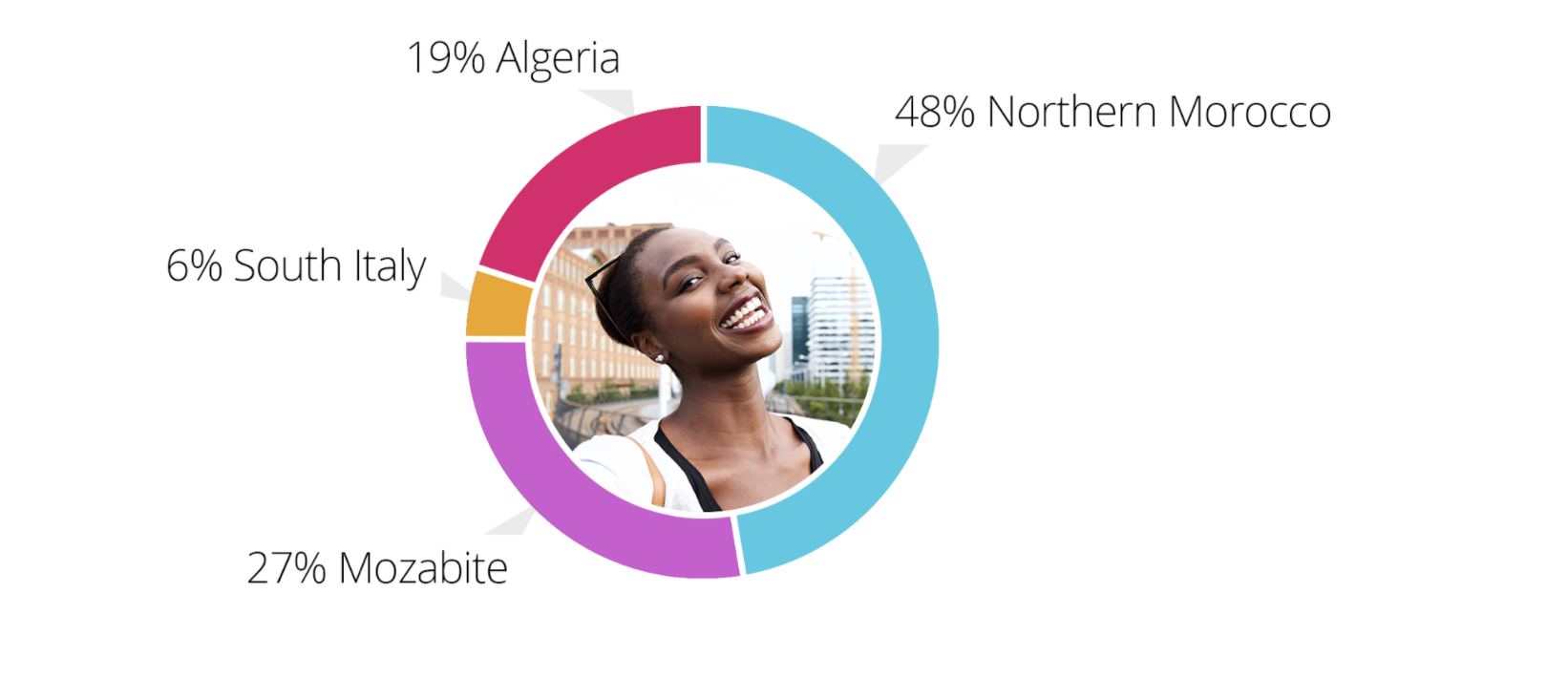 If you are an existing Living DNA user
All existing users who have either purchased our full ancestry kit or have purchased an autosomal upgrade for the upload (and have at least 5% of African ancestry) will receive an email notification with a link to update. Users can also log into their results platform and receive a pop-up if they qualify for the update. Once you click 'start my update', the process takes 48 hours and you will receive emails from us about the progress of those results.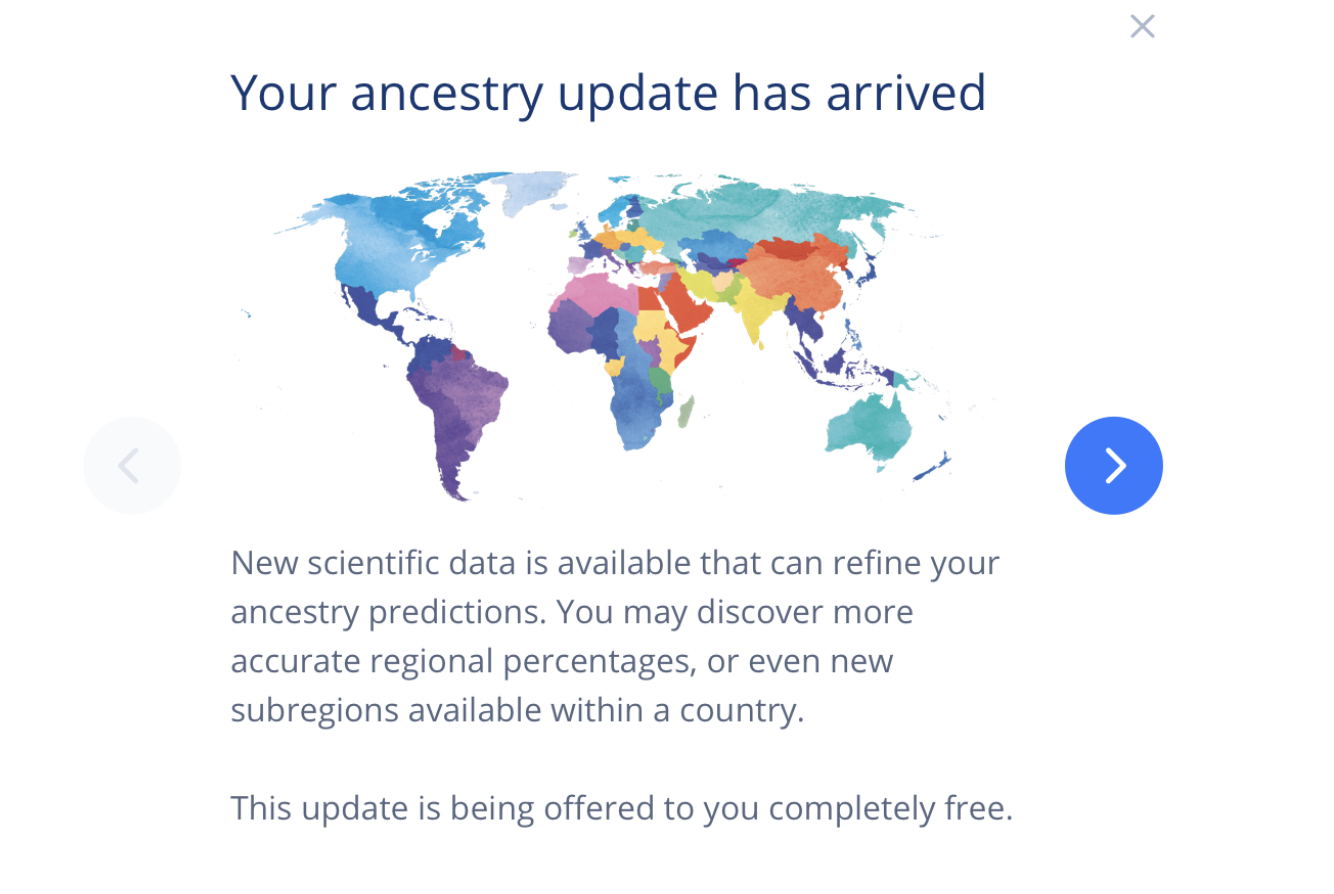 How are you able to provide this high level of detail?
To determine your ancestral regions from the 72 current African regions, we analyze over 700,000 areas of your DNA. We then compare your unique DNA signature to our database of thousands of people with known ancestry throughout Africa. Our ability to determine four times the regions compared to the top 5 global testing companies lies in our unique algorithms which compare not only which bits of DNA you have in common with populations but the arrangements and patterns they appear in. This extra power means we provide an unmatched resolution.
Two main sources were used to build our reference Africa panel. We first worked with publicly available population genetics research such as Complex Ancient Genetic Structure and Cultural Transitions in Southern African Populations (Montinaro et al., 2017) and Genomic Insights into the Origin of Farming in the Ancient Near East in Nature (Lazaridis et al., 2016).
Additionally, we used our own databases to retrieve genetic data from customers who had opted into our research program and had known ancestry from specific regions in Africa. Hierarchical clustering and chromosome painting methods were applied to the data in order to build a cluster tree which was later used to estimate the ancestry of every individual sample.
Before and after
Prior to this update, all DNA companies offered between 3-12 African genetic ancestral regions and we offered 6 which means that we provide 12 times more regions than we did previously. This is 5 times more than any other DNA company, standing at 72 African regions now in total.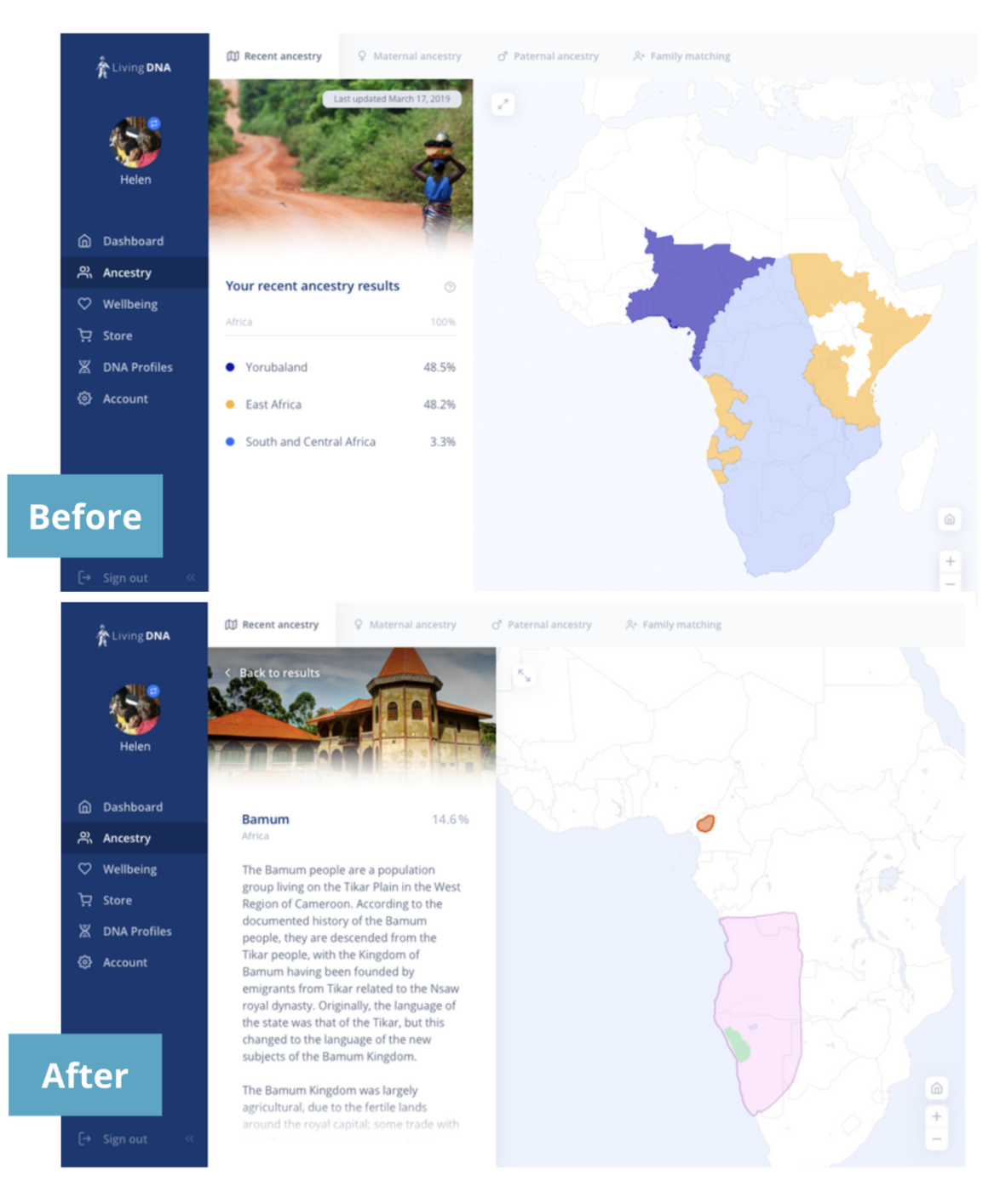 Do I have to pay for this update?

This update is completely free and we will continue working hard to bring further updates as we improve and refine our panels.
How can I find out more?
If you are interested in finding out more about this brand new update, head to our African ancestry page https://livingdna.com/african-ancestry-dna-test. Our full ancestry kit is currently on special offer, with up to 20% off at just $79, plus free shipping on 3+ kits. You can also head over to our support center and check out some of our helpful articles that go into more depth about this update.
References
Montinaro, Francesco & Busby, George & González-Santos, Miguel & Oosthuizen, Ockie & Oosthuizen, Erika & Anagnostou, Paolo & Destro Bisol, Giovanni & Pascali, Vincenzo & Capelli, Cristian. (2016). Complex ancient genetic structure and cultural transitions in southern African populations. biorXiV. 10.1101/043562.
Lazaridis, Iosif & Nadel, Dani & Rollefson, Gary & Merrett, Deborah & Rohland, Nadin & Mallick, Swapan & Fernandes, Daniel & Novak, Mario & Gamarra, Beatriz & Sirak, Kendra & Connell, Sarah & Stewardson, Kristin & Harney, Eadaoin & Fu, Qiaomei & Fortes, Gloria & Jones, Eppie & Roodenberg, Songül & Lengyel, György & Bocquentin, Fanny & Reich, David. (2016). Genomic insights into the origin of farming in the ancient Near East. Nature. 536. 419-424. 10.1038/nature19310.