Get in touch
We'd love to speak to you about anything DNA related. From the incredible way DNA changes peoples' lives to the incredible products we have.
Key brand assets
Our latest logos, images and assets to use when writing about Living DNA.
Who we are
Established in 2016, Living DNA is continually recognised as one of the top 5 leading personal genomics companies globally and the largest company in Europe.
We provide ancestry and wellbeing insights to help you better understand your past and how you live. As your guide, we will provide you with discoveries about your past that help enrich your family life, as well as understanding yourself for greater wellbeing and your risks for proactive health.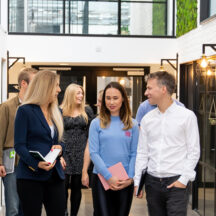 Download our press pack
We've put together a complete press pack with information about Living DNA, the people behind it and key information to help you understand us and the personal genomics industry.