Enjoy a greater quality of life by knowing your DNA
Explore an overview of your ancestry, fitness and nutrition.
LIMITED TIME SALE
What's included
A taster of DNA reports including your global ancestry report,
DNA matches and sample nutrition and fitness reports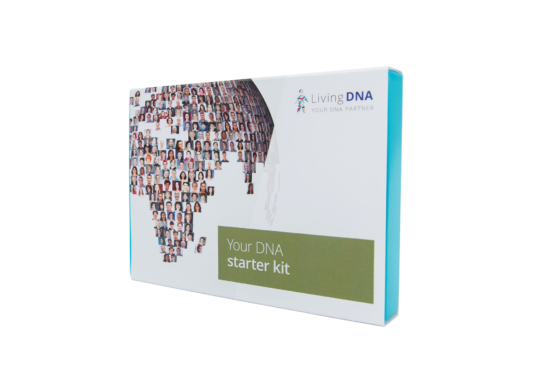 Get your DNA tested
State of the art DNA testing, you and your DNA brought to life. By using just a simple mouth swab, Living DNA uses advanced technology to read your genetic code, and to discover your family's ancestry.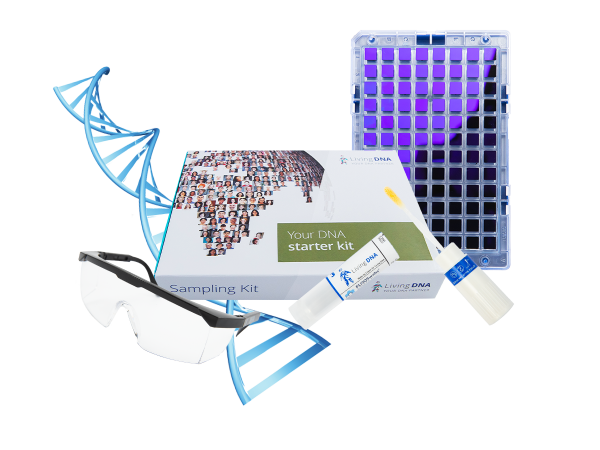 8 continental ancestry regions
Your DNA breakdown for 8 regions around the world. We compare the markers in your DNA inherited from the last five to six generations from your ancestors against our regions to help you understand how this fits in with your DNA story.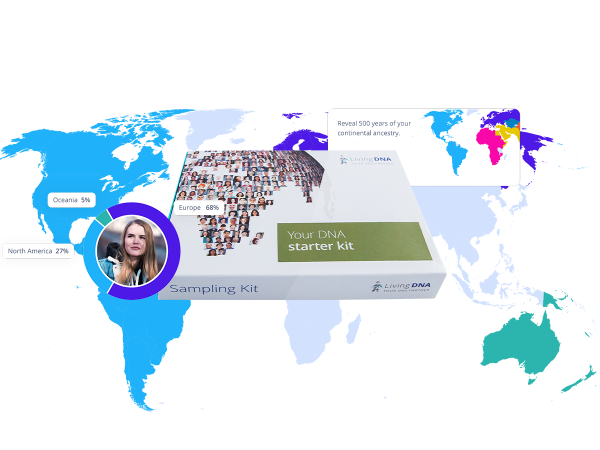 DNA matching
Discover your extended family through our DNA matching tool with genetic matches all over the world. Opt in to Family Networks and connect with global users to see how much DNA you share.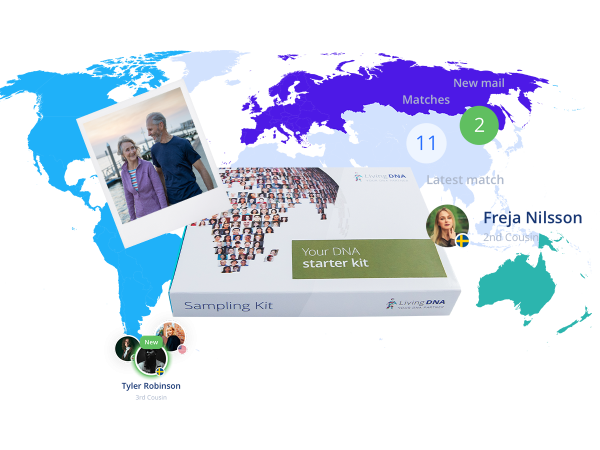 Nutrition & Vitamin D
Discover what your genetics say about how your body metabolizes vitamin D and what DNA inspired meals you can try.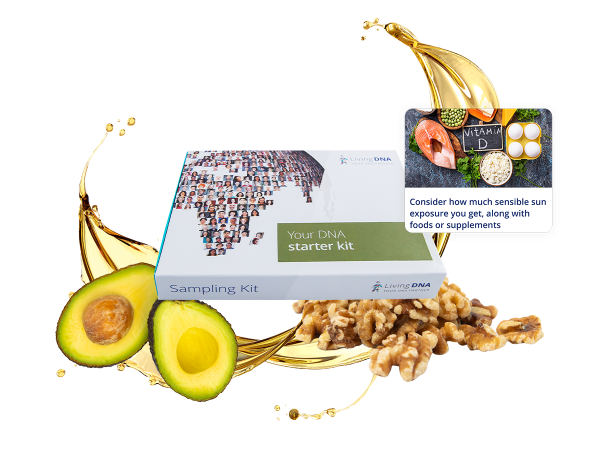 Muscle performance
Unlock the type of exercises your muscles respond to best based on your body type, considering different exercises that may involve a lighter resistance and repetitive motion.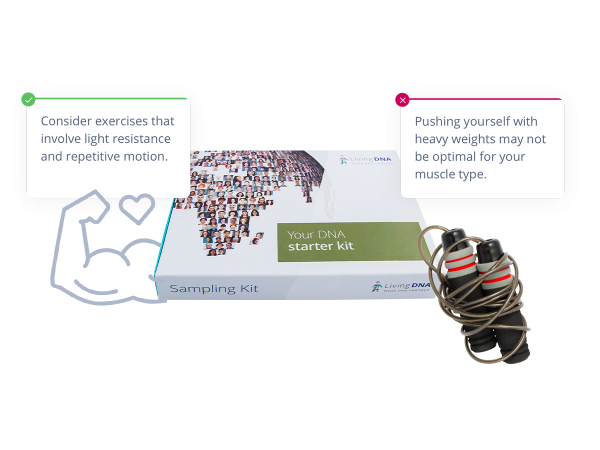 Your starter kit experience
The Living DNA starter kit, covering ancestry and wellbeing, is perfectly designed for people who've heard about DNA testing but are unsure about which type of test to take.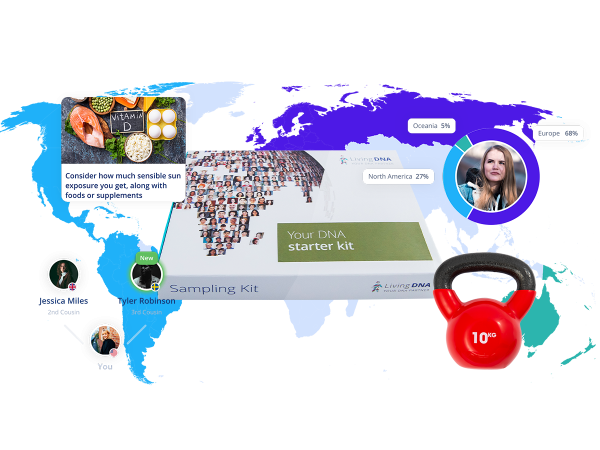 1
Purchase your Living DNA Kit online
We ship by standard or express, anywhere
2
Take our simple DNA Mouth Swab
Pop it in the post using our free return bag
3
Results ready in six - eight weeks
Track kit status and view results online, anytime
Wow Wow Wow!
I received my test results and I am pleasantly surprised….Wow Wow Wow!! Thank you so much for what you and your team are doing. I would definitely recommend anybody to have this test done and to make use of your services.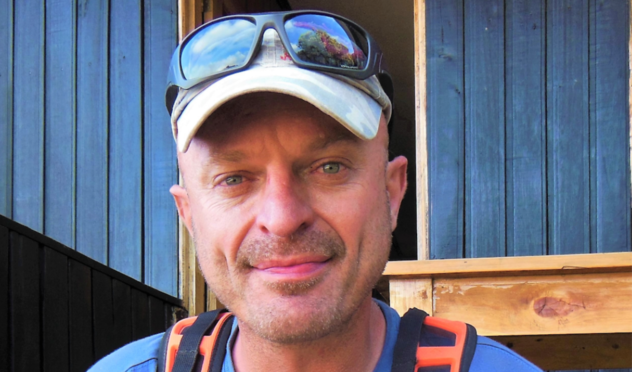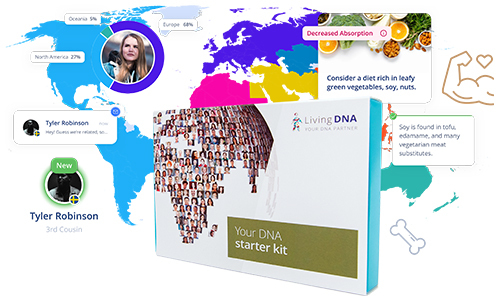 By purchasing this kit you will receive your autosomal global result as well as a taster from our Wellbeing kit. This includes a nutrition report determining if your genetics indicate you are prone to Vitamin D deficiency and the type of exercise your muscles respond to best.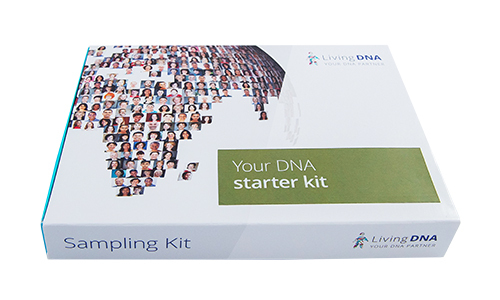 The starter kit is a great way to start your DNA exploration with the ability to upgrade at a later date. Our ancestry kit delves into your family history. The Wellbeing kit provides you actionable insights into how your genetics could shape your diet and fitness choices.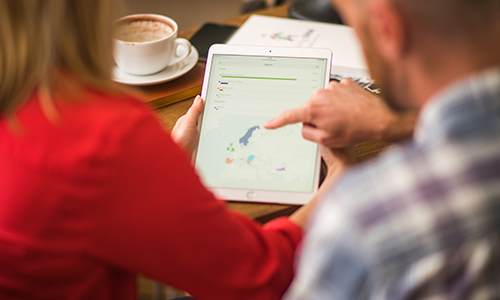 Good news - yes, you can upgrade your results. As a starter kit purchaser, you can also upgrade to get a full ancestry kit and wellbeing kit.
You will receive a map and percentage view of your predicted ancestry across 8 global regions. This does not include the deeper subregional detail available in the Recent Ancestry Upgrade, available for purchase in the Store.