If you've already taken a DNA test with one of the personal genetics companies, you can upload your raw DNA data to Living DNA for free. This will give you access to our DNA matching service, Family Networks, and will also allow you to purchase our ancestry estimation report (coming soon). If you have already uploaded your data, or are thinking about doing so, we have put together a few pointers for you in how you can do this.
Uploaded your DNA but still have no matches?
Make sure you've opted in to Family Networks To join Family Networks you just need to opt-in in through your account and give it a few weeks before matches start to appear. You can find out how to do this on a recent blog here.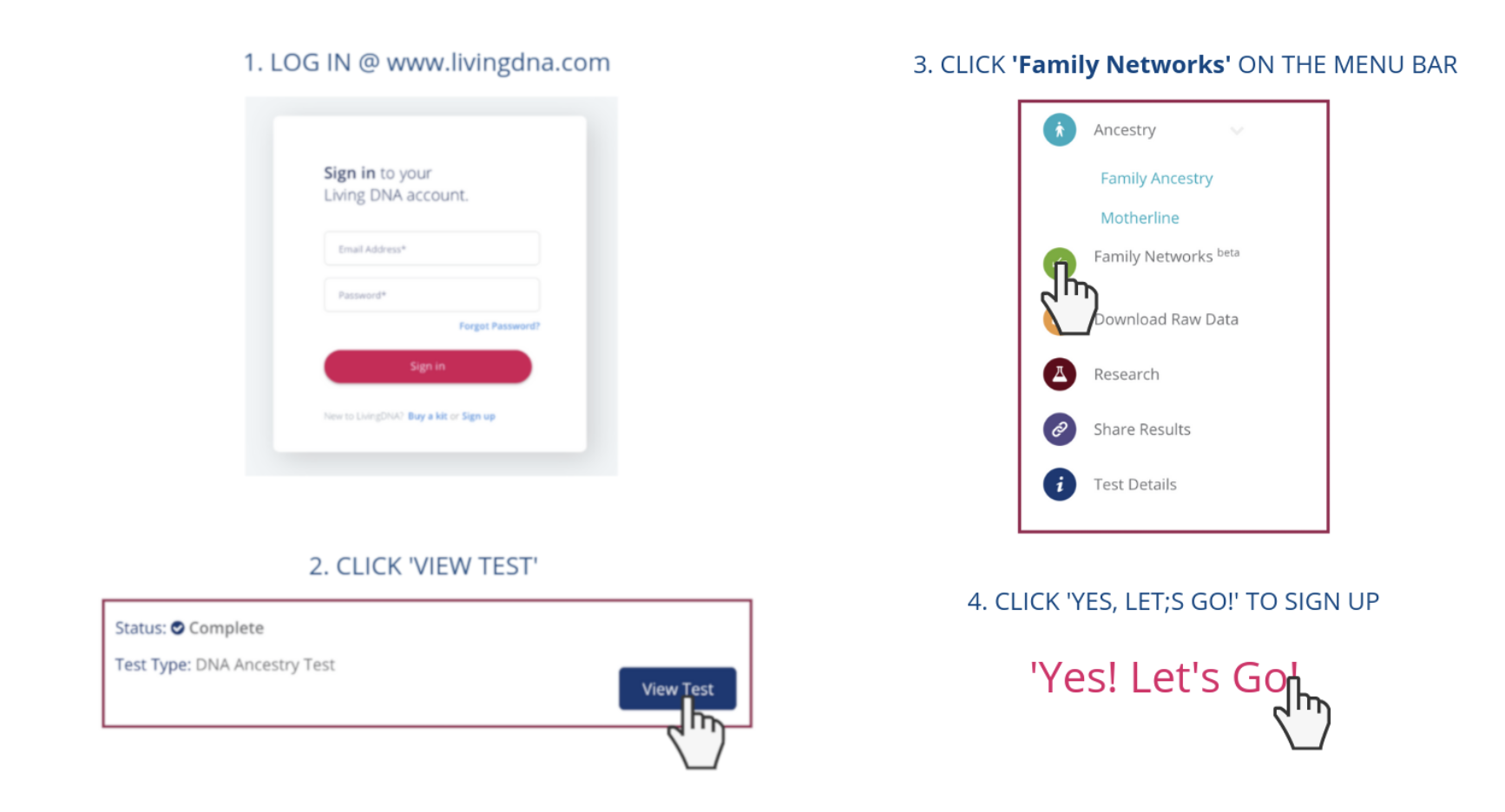 Check the data you've uploaded is correct
If your transferred DNA test has status 'Testing error; attention required' your uploaded file has been rejected. This means that it is not proceeding further and you will need to re-upload a new file. Please carefully read the guidelines below before uploading a new file.
Know what companies DATA we accept
Living DNA can accept your existing DNA data that has been produced by one of the companies below, in a .txt or .csv file format:
23andMe
AncestryDNA
Family Tree DNA
My Heritage ** We accept the new GSA chip too!
Gene by Gene
Geno 2.0 (National Geographic)
If you have tested with a company that is not on the list of the accepted companies, please get in touch at help@livingdna.com and we will look into this.
Accepted data
Autosomal DNA data in genome build 37 (make sure you download the right build from your DNA data provider).
Unaccepted data
Y-DNA, mtDNA, or X-DNA data.
GEDmatch 'matches' files or MyHeritage 'matches list' or 'tree' files.
Commonly rejected data
We can't accept data that has been edited or modified in any way. This includes:
Files that have been opened in a text editor such as in Excel and resaved with a different format/column delimiter
Files that have a header removed
Files that have been processed with a third-party tool (e.g. DNAland)
Files that contain data that is 'merged' from two different testing companies, e.g. 23andMe+AncestryDNA
Data you downloaded from Living DNA and are trying to upload back into the system.